Volunteer to Honor Dr. Martin Luther King Jr.'s Legacy and Memory
Dear Friend,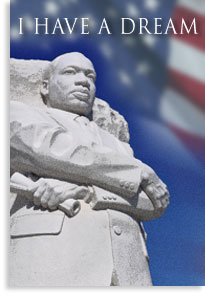 Even now, 46 years after his death, Dr. Martin Luther King Jr.'s contribution to developing a more equal society - one where all Americans have the opportunity to succeed - remains unmatched.
Each year, the Legislature honors his birthday with an Assembly Concurrent Resolution. I am proud to be a co-author of that resolution this year.
I encourage you to give back to the community in Dr. King's honor and perform community service. Help the community, stand up for an ideal you believe in, and work to make the world a better place. This is the legacy that I believe Dr. King would ask of us in his memory.
If you would like to find opportunities to volunteer in our area, please contact my office at (818) 376-4246 or email me.
ADRIN NAZARIAN
Assemblymember, 46th District