Is Your Child's Car Seat Installed Correctly?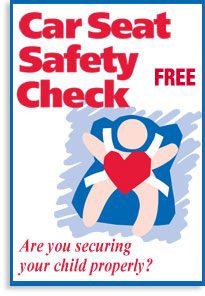 Get it inspected for FREE by the CHP!
When: Saturday, January 25, 2014
9 AM – 1 PM
Where: The Help Group (Parking Lot)
13130 Burbank Blvd.
Sherman Oaks, CA 91401
Sign Up: 5 appointments will be taken every 30 minutes starting at 9:00 am. Please RSVP for an appointment to Kimberlee Leonard at kimberleo@icloud.com or (818) 906-9976.
*KIDS ARE 1ST will be providing free Child ID Kits to the first 200 kids.
Sponsored by: Sherman Oaks Chamber of Commerce, California Highway Patrol, State Farm Insurance, The Help Group, KIDS ARE 1ST, and Assemblymember Adrin Nazarian