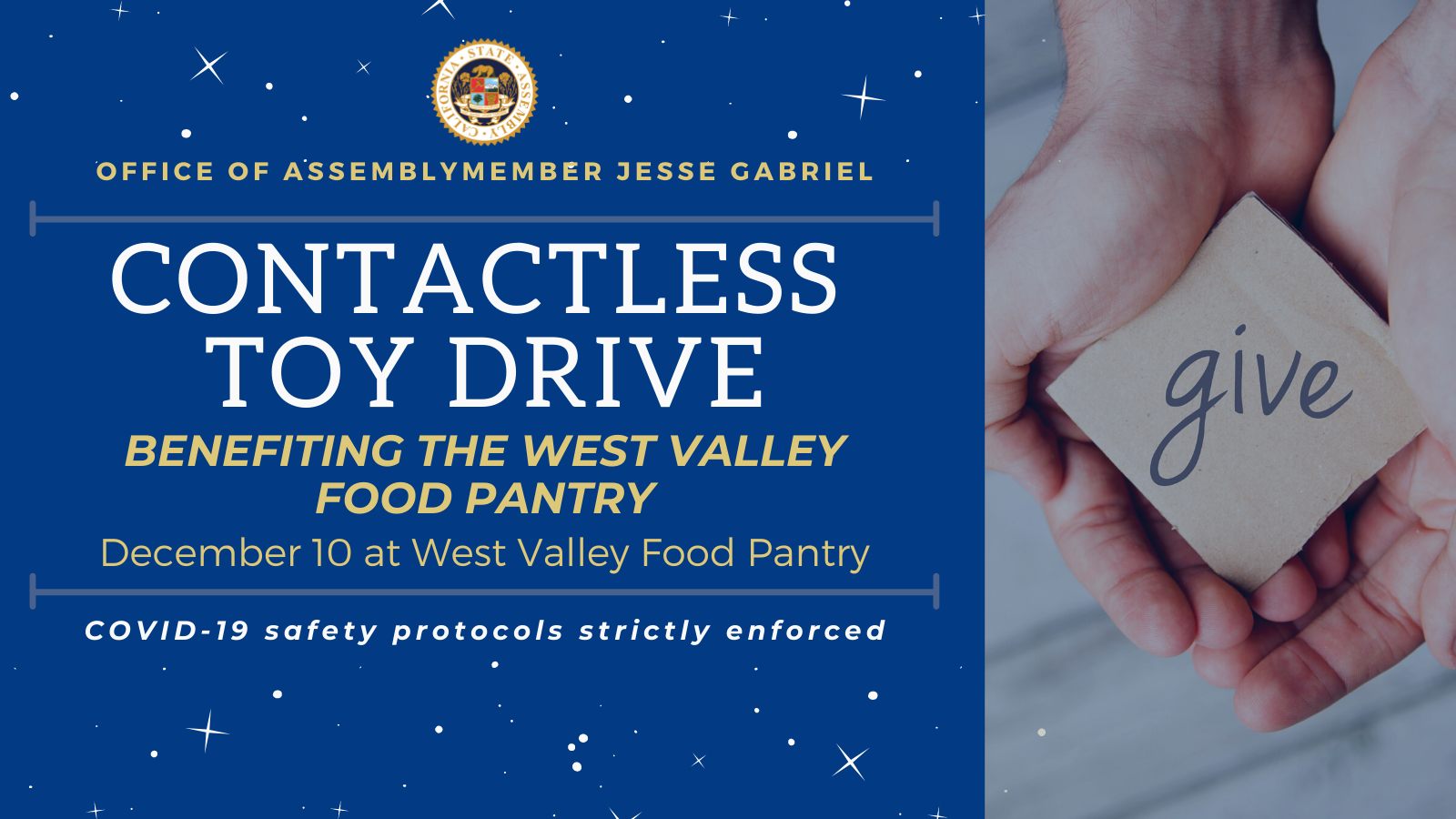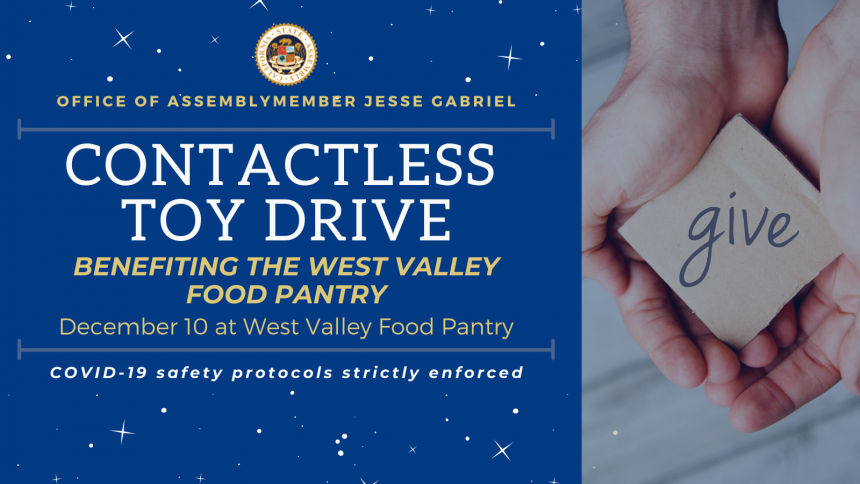 In most years, we look forward to gathering with friends and neighbors at our office's annual Holiday Open House. This year, due to public health orders and the surge of COVID-19 cases in California, we've made the decision to re-imagine our annual event. While we'll have to forgo many of the usual festivities, we can still help families in need.
This year, our office is hosting a Contactless Toy Drive benefiting the West Valley Food Pantry. To participate, please drop off a new, unwrapped toy (or several!) at the West Valley Food Pantry on December 10th. COVID-19 safety protocols (including masks and social distancing) will be strictly enforced, and you'll be able to safely donate without ever leaving your vehicle.
Contactless Toy Drive with Asm. Jesse Gabriel
December 10th — 3:30 - 6:30 PM 
West Valley Food Pantry at Prince of Peace Church 
5700 Rudnick Avenue
Woodland Hills, CA 91367

Contact our District Office at (818) 346-4521 for additional information. We look forward to seeing you there!