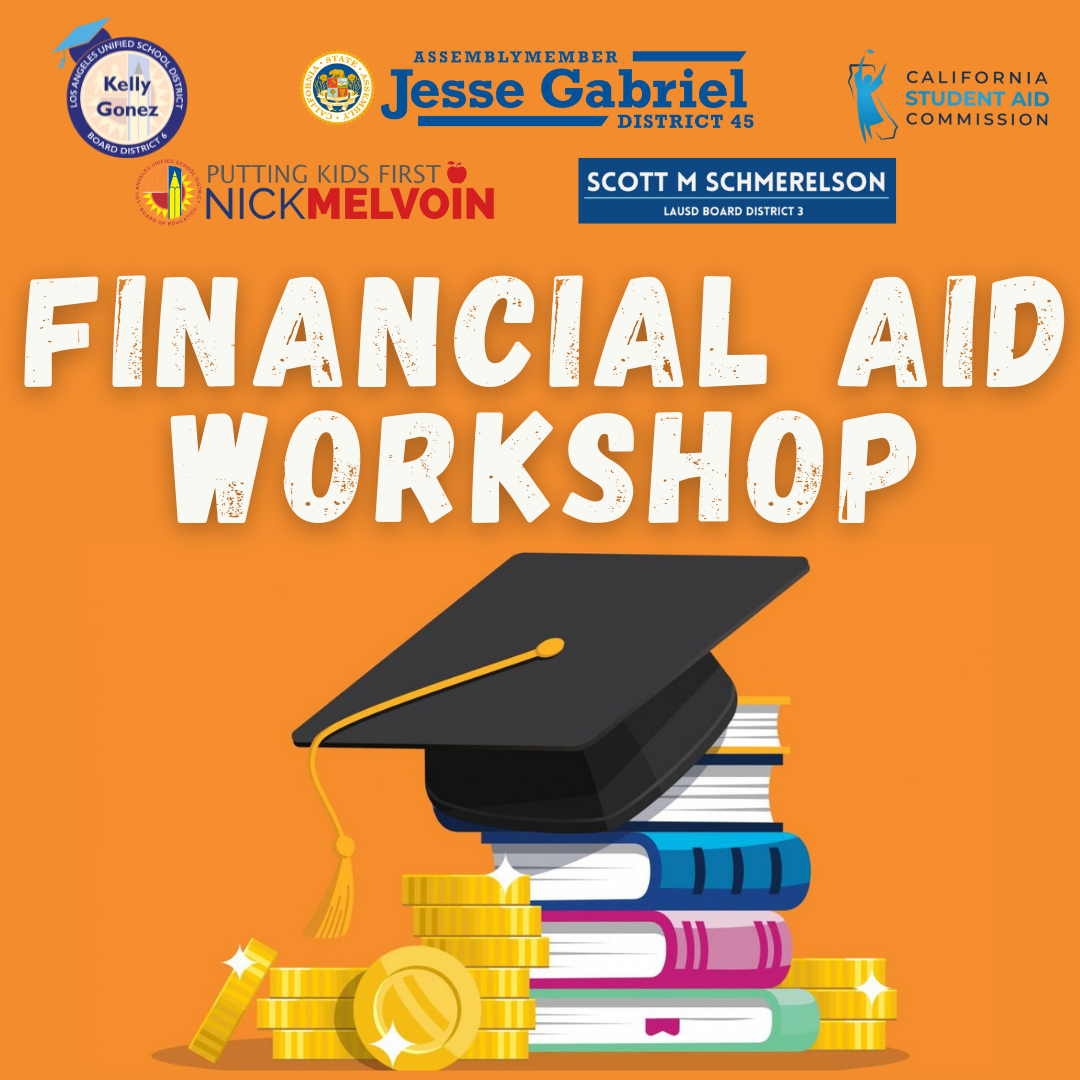 Financial Aid Workshop
Wednesday February 16th, 5 - 7 pm
We're working to help make college affordable and accessible for everyone in our community. As part of that effort, we're hosting an online financial aid workshop to help students complete their FAFSA or California Dream Act applications.
The webinar is free and open to all students and families in our community. Click the RSVP link below to receive the Zoom link for the event in the coming days.
Estamos trabajando para ayudar a que la universidad sea asequible y accesible para los estudiantes  en nuestra comunidad. Como parte de ese esfuerzo, estamos organizando un taller en línea para ayudar a los estudiantes a completar sus solicitudes de FAFSA o California Dream Act. 
El taller es gratuito y está abierto a todos los estudiantes y familias de nuestra comunidad. Haga clic en el enlace RSVP a continuación para recibir el enlace de Zoom para participar en el taller.