Event Address
Pierce College
6201 Winnetka Ave
Woodland Hills, CA 91367
United States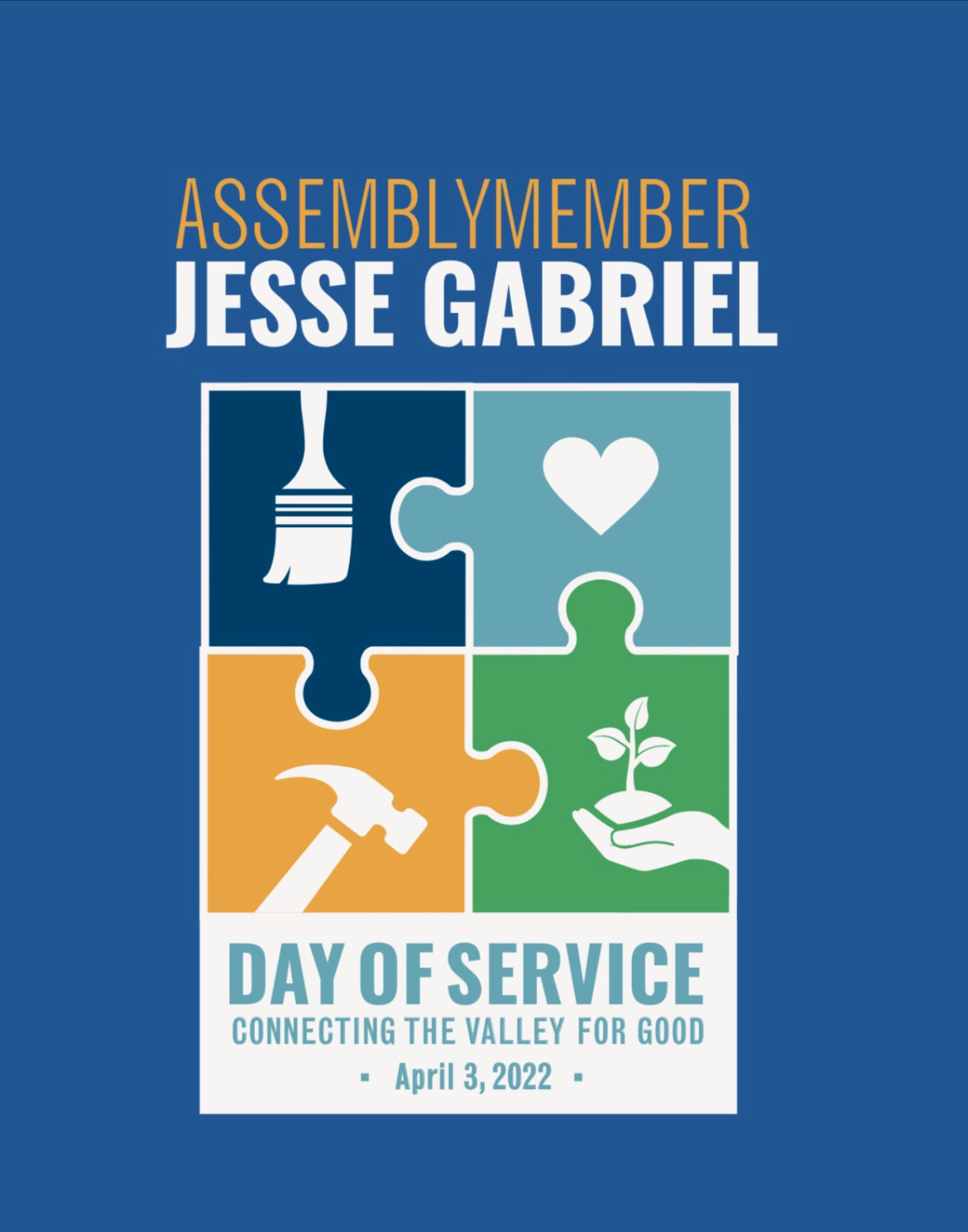 Join Assemblymember Jesse Gabriel on Sunday, April 3rd, for our first-ever West Valley Day of Service. We'll be working with dozens of community groups and nonprofits to bring folks together to assist with service projects around the West San Fernando Valley.
Sign up to volunteer here.
Help the Homeless -- Join with LA Family Housing to Pack Outreach Kits for Individuals Experiencing Homelessness (Pierce College)
Maintain Our Open Space -- Join with the Mountains Recreation & Conservation Authority to Remove Graffiti and Assist with Beautification at the Vanalden Cave Trail (Tarzana)
Improve Our Schools -- Paint a Mural and Assist with Other Projects at Garden Grove Elementary School (Reseda)
Clean Our Neighborhoods -- Join with Overdue & Volunteers Cleaning Communities to Pick Up Trash and Help Beautify Our Community (Woodland Hills/Canoga Park)
Support Domestic Violence Survivors -- Join with Connecting a Caring Community and Haven Hills to assemble school supplies and other essential items for domestic violence survivors (Pierce College)
Help the Global Blood Shortage -- We're partnering with Cedars-Sinai to host a blood drive

on-site

at Pierce College.

A

dvance registration is required. Please check the box in the RSVP link if you are interested in donating blood. (Pierce College)
All volunteers should plan to meet at Pierce College at 9 am. Additional information (including the specific address and location) for projects will be provided via email at a later date after registration is complete.