For immediate release:
Dana Alpert
Legislative/Communications Assistant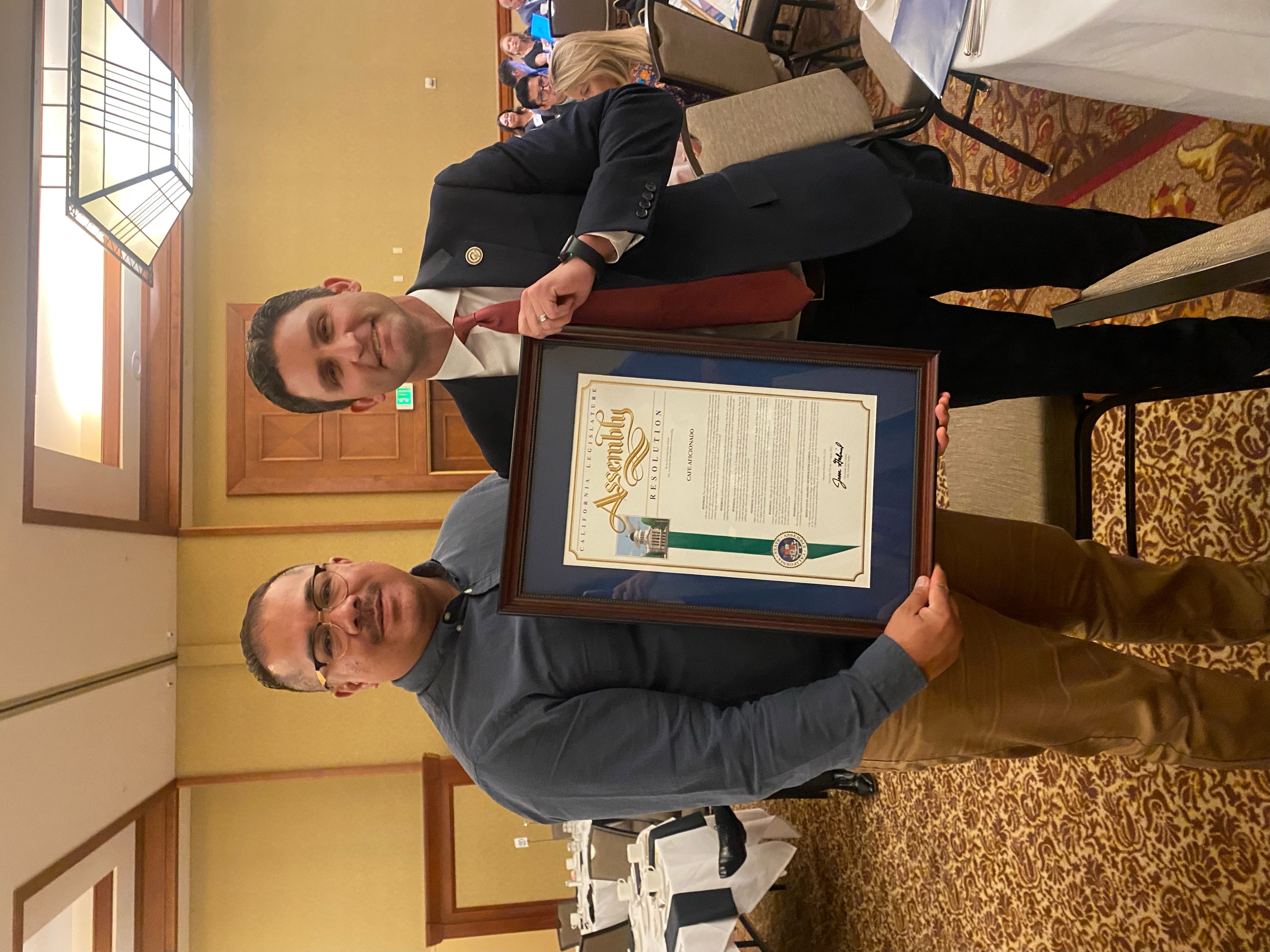 SACRAMENTO, CA — Today, Assemblymember Jesse Gabriel (D-Woodland Hills) announced that he has selected Cafe Aficionado, a family-owned coffee shop in Northridge, as the Small Business of the Year for California Small Business Day 2022.
"Small businesses are the backbone of communities across California, and Cafe Aficionado is the perfect example of why these establishments are so valued," said Assemblymember Gabriel. "I'm proud to be honoring such an incredible small business that does so much to enrich the lives of those in the West Valley, both through its delicious food and coffee, and even more so through its commitment to serving our community."
After Reggie Cua returned from service in the United States Coast Guard, he and his wife, Abby, opened Cafe Aficionado in 2018 with a vision to bring coffee culture to the San Fernando Valley and to create a space that all members of the community could enjoy. The cafe frequently hosts trivia nights, meetings for local non-profits, speed dating events, art shows, fundraisers—anything that makes the cafe "feel like home," as Abby and Reggie have stated.
The cafe is also committed to sourcing from and supporting other small businesses, sourcing their pastries and coffee from local distributors and promoting mom-and-pop businesses on their social media platforms. Two to three times a month, Cafe Aficionado also hosts a community pop-up event here where they invite local vendors to set up their shops at their cafe. Over a year and a half after the inception of the pop-ups, Reggie and Abby are still hosting these widely-successful events to help other local businesses.
Like many small businesses across the state, Cafe Aficionado struggled to stay afloat during the COVID-19 pandemic. Often forced to bring their children into work and cutting their hours to accommodate distance learning and other childcare needs, Abby and Reggie still found ways not only to be creative in staying open, but also in giving back to the San Fernando Valley. The cafe offered free delivery and outdoor seating to be mindful of public health protocols and also sponsored a frontline healthcare worker and hosted two fundraisers for families in need in the midst of their own struggles.
"We want to thank the community that has gathered around us for this whole experience the past couple of years from my wife Abby, my kids, and the community along with the recognition of Assemblyman Jesse Gabriel," said Reggie Cua. "We appreciate the love and support that everyone has shown us and we are honored to be a part of the 45th district. We are looking forward to building the team and being a part of the college and the local community moving forward."