For immediate release:
Dana Alpert
Legislative/Communications Assistant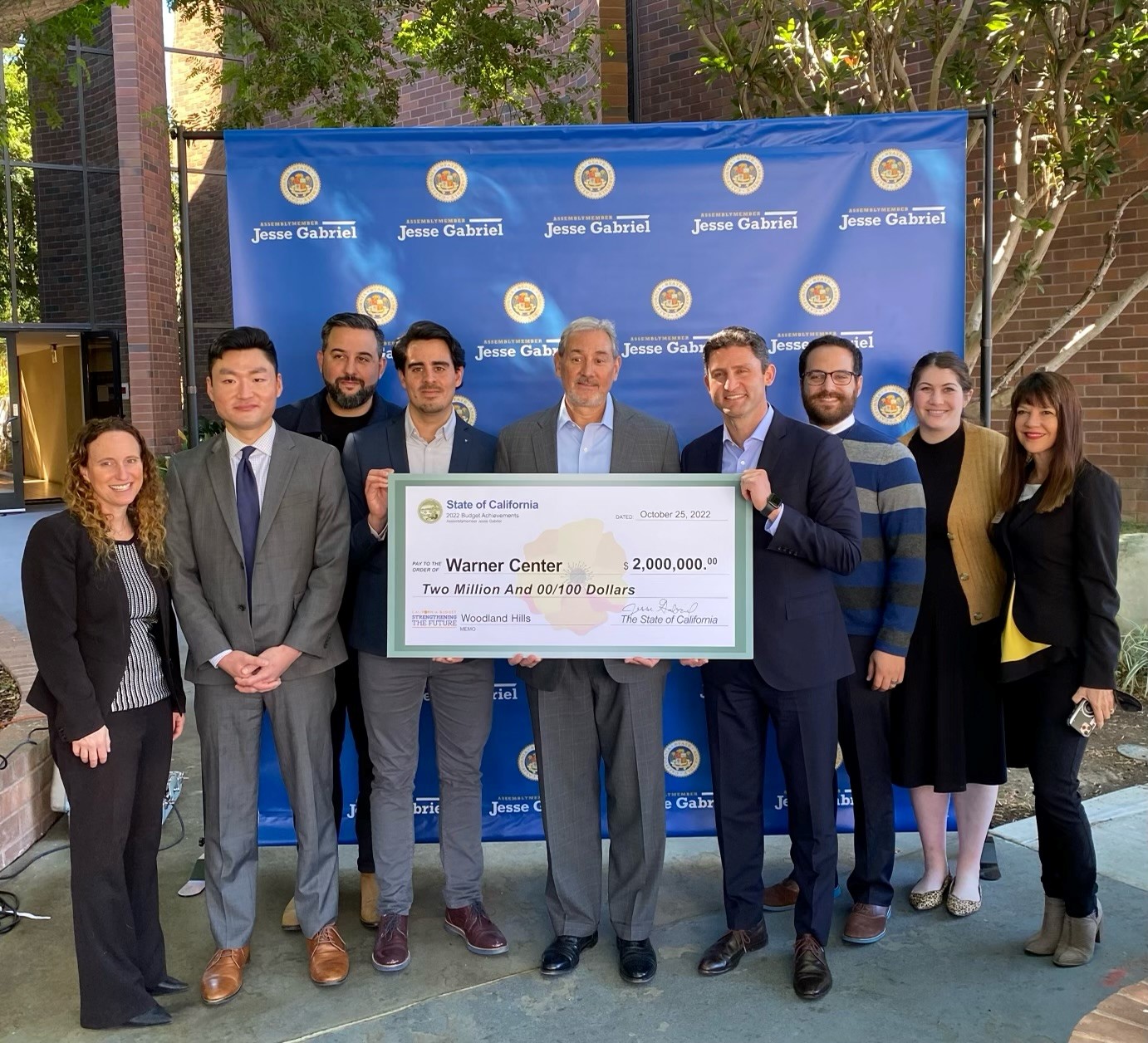 LOS ANGELES, CA — Today, Assemblymember Jesse Gabriel (D - Woodland Hills) presented a novelty check symbolizing the recent appropriation in the state budget of $2 million towards the Warner Center Transportation Technology Infrastructure and Innovation Zone (TTIIZ), a first-of-its-kind center to support cutting-edge transportation and mobility technology.
"I am proud to deliver $2 million in state funding to help support cutting-edge research and innovation in the San Fernando Valley," said Assemblymember Gabriel. "This funding will help create jobs, strengthen our innovation ecosystem, and deliver new transit options that are good for our economy and our planet. We have a lot to be excited about as we look towards the future of research and innovation in Warner Center."
"Today marks a major step towards establishing the West Valley as a technology hub and leading area for transportation innovation," said Brad Rosenheim, Executive Director of the Warner Center Association. "The Transportation Technology Innovation Zone will be instrumental in developing holistic job growth and economic expansion in our community. I want to thank Assemblymember Gabriel for his leadership and commitment to ensuring the West Valley remains a center for innovation and entrepreneurship in Los Angeles."
The TTIIZ was first established in November 2020 to support the testing and development of innovative technologies for the movement of goods, services, and people. As one of the flagship programs of Urban Movement Labs, TTIIZ encourages transportation-related businesses to start up, locate, and hire locally to test their technology solutions, spurring job creation as well as progress on sustainability, equity, and economic growth in the transportation technology sector.
The TTIIZ has propelled Warner Center into one of Los Angeles' mobility innovation and workforce development hubs. The first pilot project launched in the TTIIZ was a zero-emission, last-mile delivery service connecting individuals sheltered at home by the pandemic to food from local businesses. The second pilot project launched in the spring of 2021 and featured mini-mobility hubs throughout the Warner Center campus.