For immediate release:
Dana Alpert
Legislative/Communications Assistant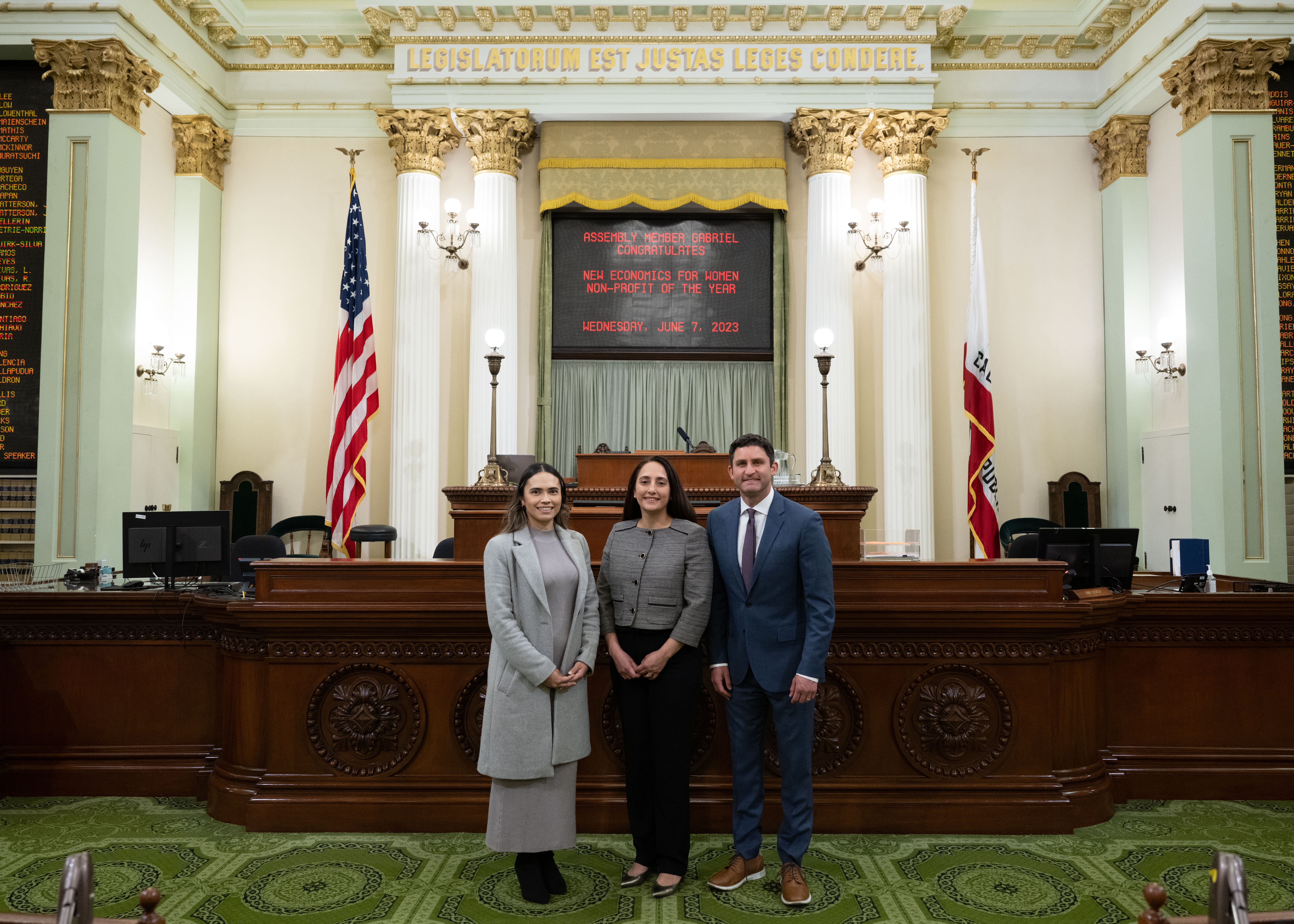 SACRAMENTO, CA — Today, Assemblymember Jesse Gabriel (D - Woodland Hills) announced that he has selected New Economics for Women (NEW) as the 2023 California Nonprofit of the Year for Assembly District 46. Founded in 1985, NEW was the first Latina-operated nonprofit community economic development organization in the country. NEW's mission is to reduce poverty and build economic mobility, particularly for Latinas and their families.
"New Economics for Women has done incredible work empowering women and families in the San Fernando Valley," said Assemblymember Gabriel. "I am so grateful for their service to our community through their innovative wealth creation, housing, education, and entrepreneurship programs in Canoga Park and Van Nuys. It is my distinct honor to recognize them as our 2023 Nonprofit of the Year."
"We couldn't be more thrilled to be selected by Assemblymember Jesse Gabriel as a 2023 California Nonprofit of the Year," said Maggie Cervantes, Executive Director of NEW. "We are grateful for Assemblymember Gabriel's recognition of our work and impact. It truly helps us celebrate our staff's contributions and dedication."
For nearly forty years, NEW has fostered economic mobility for women and their families through a range of comprehensive programs and initiatives. NEW's primary hubs—entrepreneurship, wealth creation, education, and housing—form the foundation of the organization's sustainable economic mobility model that helps individuals and families develop economic success strategies and gain resources to eliminate poverty. These programs include business development services and microfinancing, afterschool enrichment and workforce readiness programs, home buying and homeownership counseling, immigration services, public benefits screenings, and more.
NEW's transformational change can be seen throughout its diverse array of programs and services, as well as how it has historically adapted to meet the needs of members of the community. In 2022, 42,245 people were served by NEW—a 180% increase from pre-pandemic years. NEW also helped to start 90 new businesses, generate $30,930,926 in assets for its clients, create 355 new jobs, and purchase 22 homes. During COVID-19, NEW radically transformed its programming to become an essential service provider, distributing 267,683 meals to people in need and deploying over $18 million in COVID relief assistance.